World's first
We invented the first smartwatch powered by our in-house autonomous and automatic caliber. It converts your motion into electricity through gravity.
The fresh new concept provides virtually infinite power autonomy, as long as you regulary wear it and move actively. Once the internal power cell is fully charged it gives you a standby time of more than a year. The autonomous charging module is interconnected with the most cutting-edge health monitoring sensor technologies.
A simple solution to a complex problem
With just 8 parts we designed the next generation smart micro energy harvesting. 
When the oscillating weight starts moving through body movement, the magic starts, and you can feel the impulsive power generation.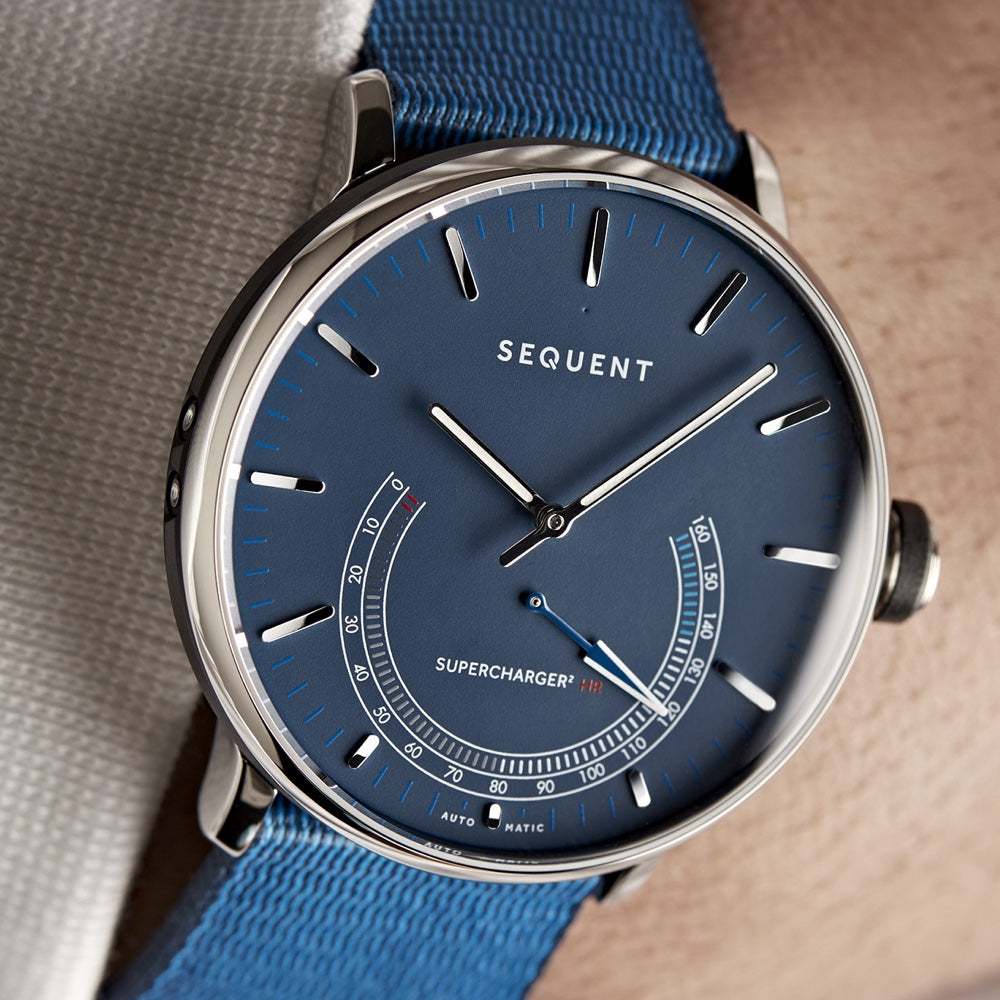 Hi-precision movement
Our movement is unique in the fact it combines the best of battery powered and mechanical watches.
That's why we are probably one of the most accurate automatic powered movement ever made with a precision of ±0.3 seconds a day. 
That's up to 10x more precise than Chronometer (COSC) standard.
In-house caliber
All our Sequent calibers are developed in-house to ensure the best capture of energy and lowest consumption possible.
With no gears and screws our movements are designed for a long lifetime and low maintenance.
We exclusively use Tungsten for our rotors to increase inertia and power output.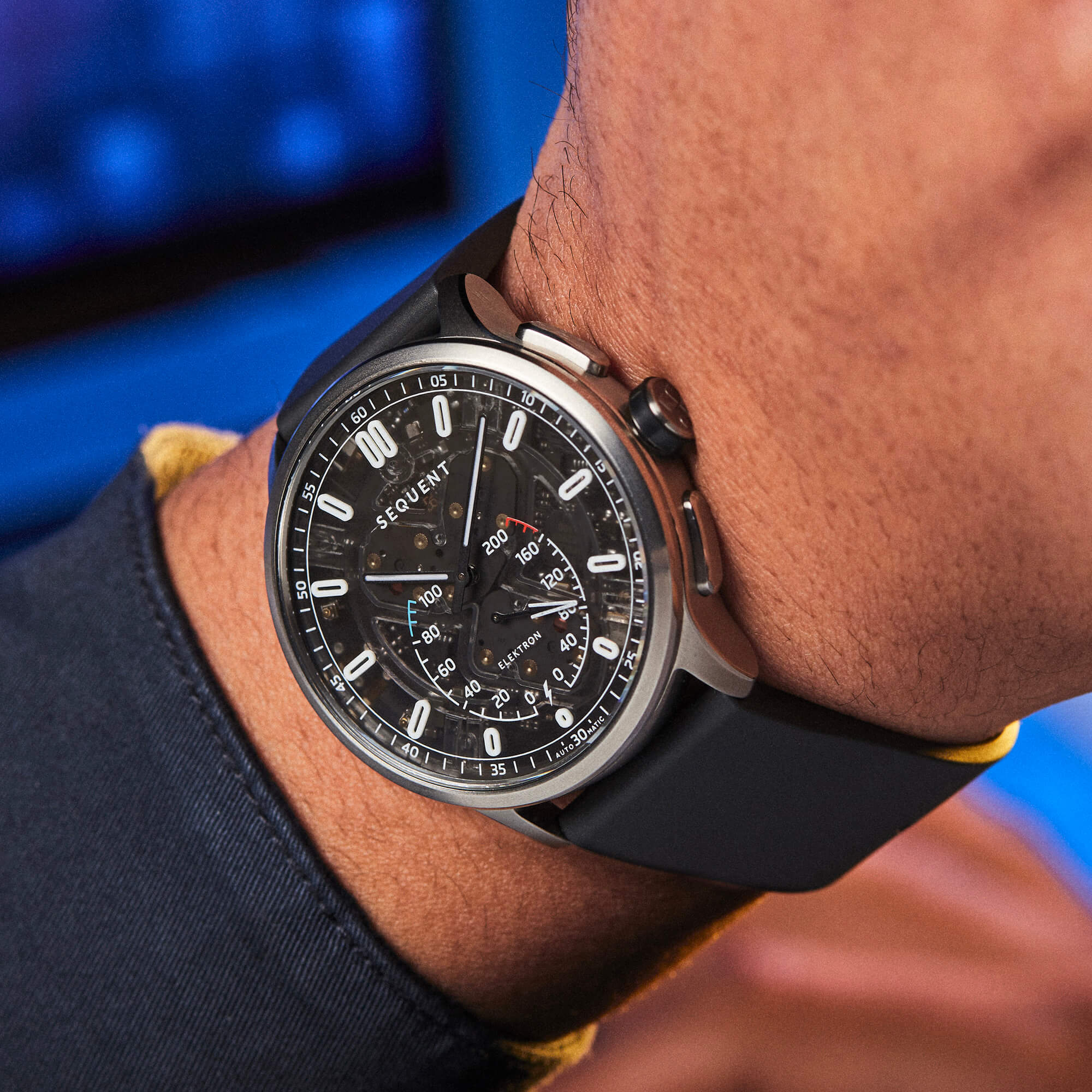 12 months stand-by time
Leave your watch on a drawer and the hands will pause after 24 hours, pick it up and the time auto updates to the correct position without syncing.
Our team continuously works on reducing consumption to maximise battery life.
As a comparison, Sequent technology consumes less energy per day than a 10W LED lightbulb consumes during 1/8th of a second of use.
Assembled in Switzerland by humans
We are very proud to say that our watches are designed and hand assembled in Switzerland.Ensuring the outstanding quality and expertise possible.